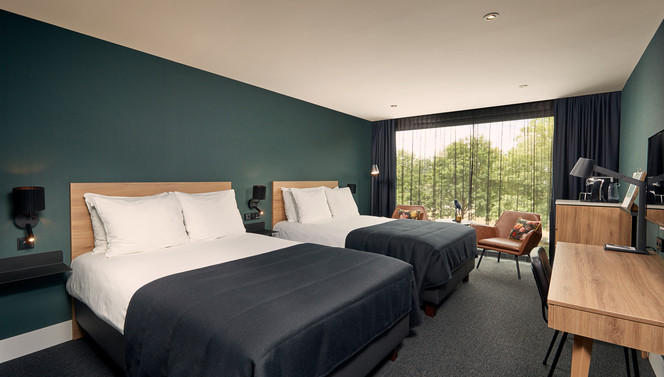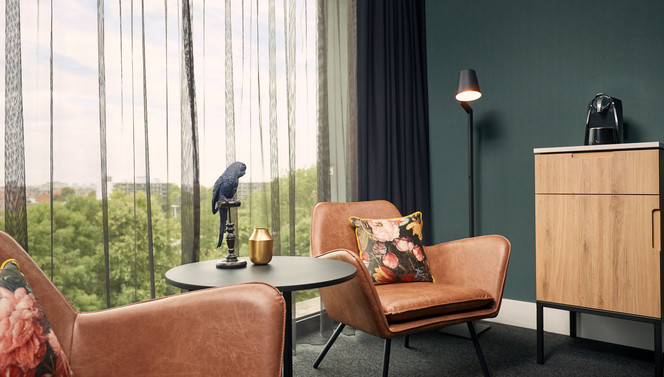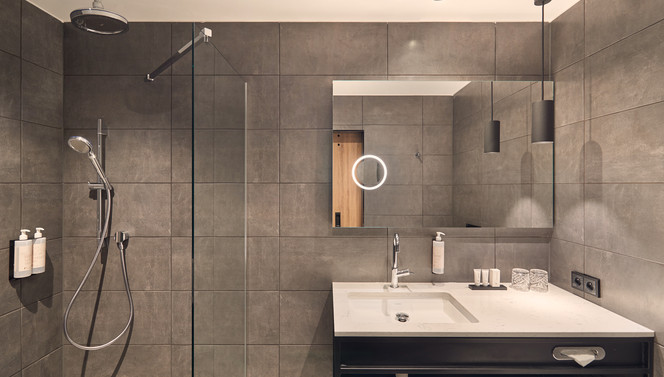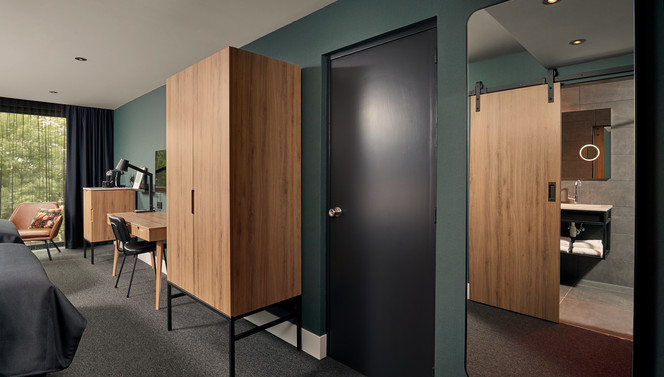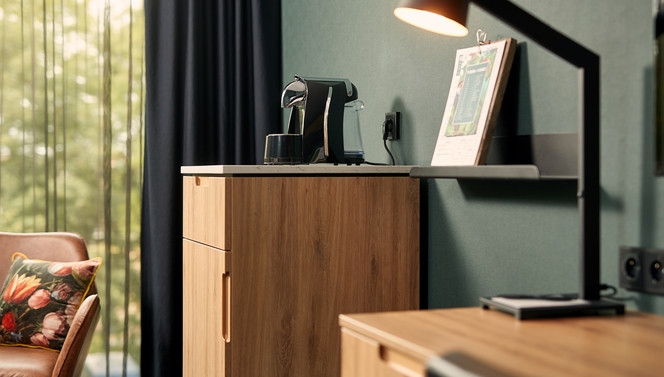 29 m²
Maximum capacity per room: 2 adults and 1 child up to 12 years old
View all photos
The Deluxe Twin room is standard equipped with 2 double beds of 140 cm by 210 cm. A room in our hotel in the Antwerp region is ideal for families. A maximum of 2 adults and 2 children (up to 11 years old) can stay in this room. Prefer a separate room for the children? A number of deluxe twin rooms have a connecting door to the Deluxe room. This creates the perfect family room.
The room also has a bathroom with rain shower, air conditioning, flat screen TV, desk, refrigerator and safe that is suitable for your laptop. In the room we offer you free coffee and tea making facilities and 2 bottles of mineral water.
As a hotel guest you can make free use of the heated swimming pool, sauna and fitness. You can also make unlimited use of free WiFi and our free parking. We offer room service, wake-up service, laundry and dry cleaning service and our receptionists are available 24/7.
Pets are allowed at a charge of € 15 per pet per night. Maximum 1 pet per room.
Smoking is not allowed in our hotel rooms and is punishable by a fine of € 150.
You need to be 18+ in order to rent a room. ID will be required.
237 new rooms
Discover the renovated rooms of Van der Valk Hotel Antwerp. We are very much looking forward to welcoming you in one of our new rooms, divided over the room types Comfort, Deluxe, Deluxe Twin, Executive and Suite.
Important news
From Nov. 6 through Nov. 17, our pool will undergo a small metamorphosis.
But do not worry, because after the renovations you will be able to fully enjoy again!