Surprising Stay
Obviously Relaxed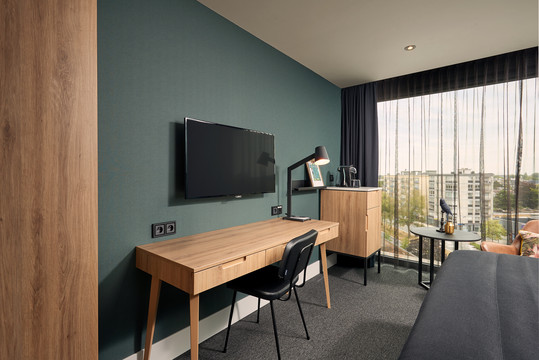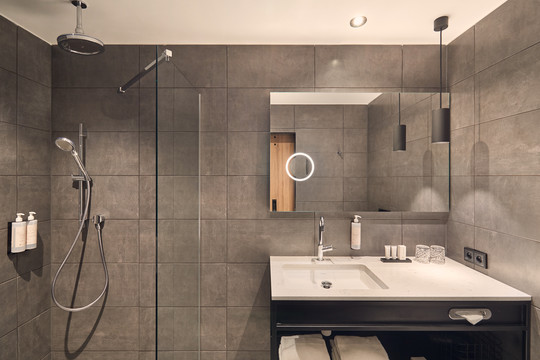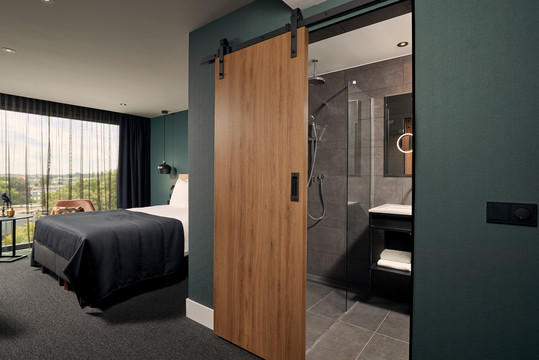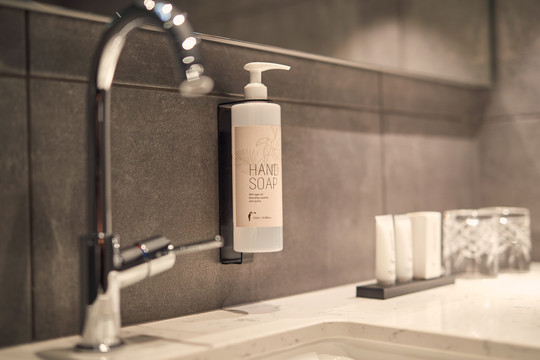 Enjoy an overnight stay in our warm green Comfort room. The room is nicely furnished and equipped with a double bed of 160 x 210 cm, bathroom with rain shower, air conditioning, flat screen TV, desk, refrigerator and …
Free WiFi
Coffee and tea facilities
Telephone
Desk
Free parking
Double bed
Television
Hair dryer
Pets allowed
Shower
Small fridge
Safe suitable for laptop
Luggage rack
Full-length mirror
Illuminated shaving mirror
Armchair
Airconditioning
Fridge with two free bottles of mineral water
Queen size bed
Free use of the swimming pool for hotel guests
1 bathroom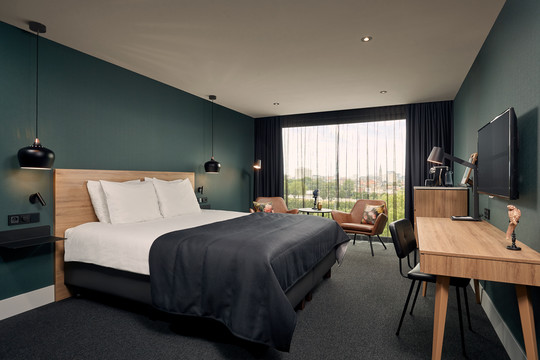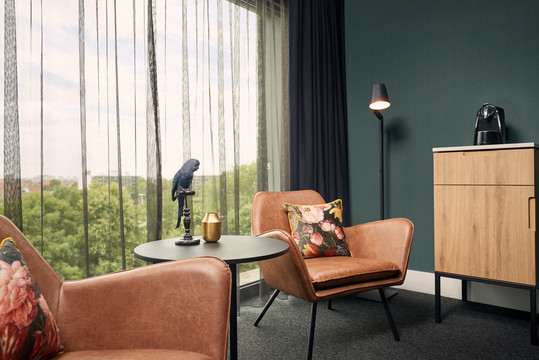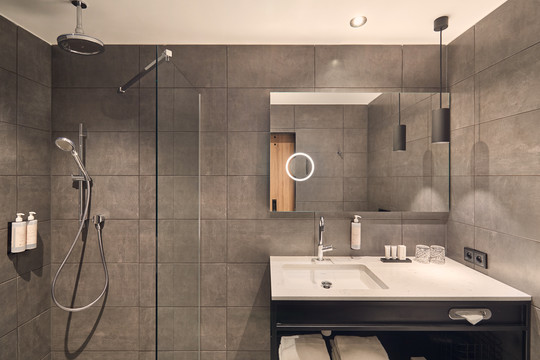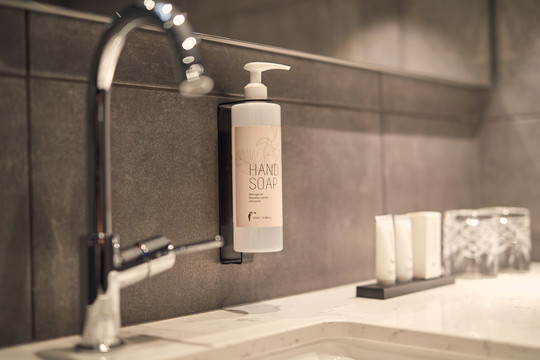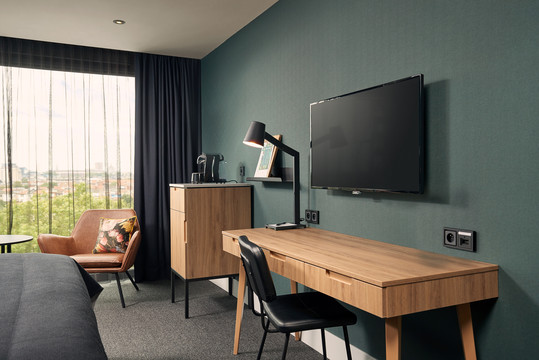 The Deluxe room is extra spacious, which is ideal if you stay a little longer in the hotel. The double bed is king size, 180 cm wide and 210 cm long. An extra single bed can easily be added, so that you can perfectly …
Maximum capacity per room: 2 adults and 1 child up to 12 years old
Flatscreen television
Coffee and tea facilities
Telephone
Desk
King size bed
Double bed
Toiletries
Hair dryer
No smoking
Pets allowed
Toilet
Shower
Luggage rack
Illuminated shaving mirror
Armchair
Airconditioning
Fridge with two free bottles of mineral water
1 bathroom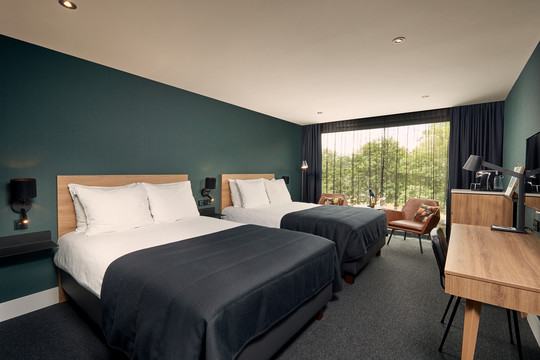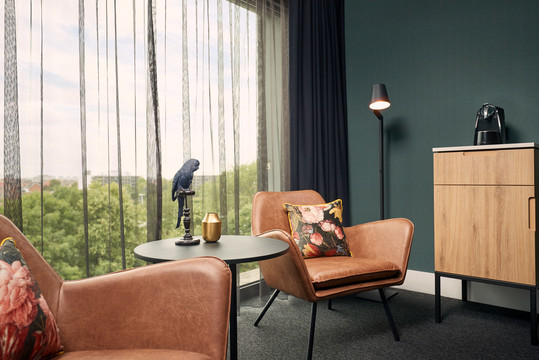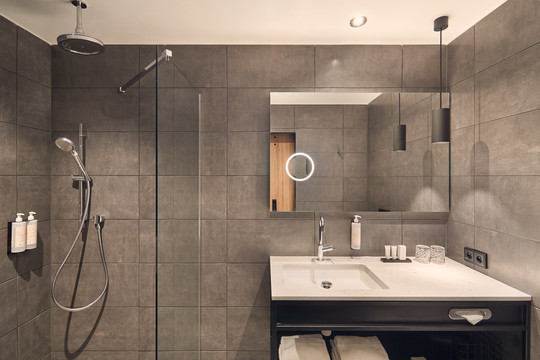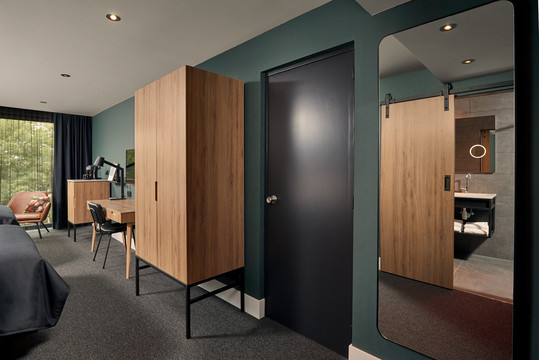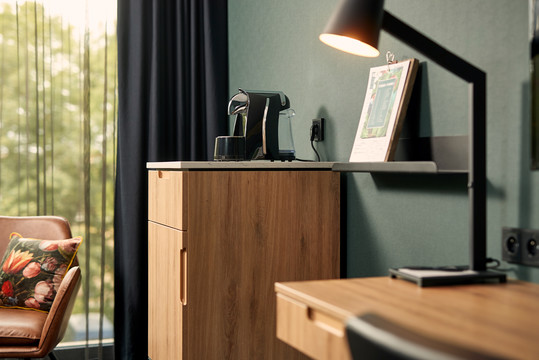 The Deluxe Twin room is standard equipped with 2 double beds of 140 cm by 210 cm. A room in our hotel in the Antwerp region is ideal for families. A maximum of 2 adults and 2 children (up to 11 years old) can stay in …
Maximum capacity per room: 2 adults and 1 child up to 12 years old
Coffee and tea facilities
Telephone
Desk
Television
Toiletries
Hair dryer
Toilet
Shower
2 individual beds
Ironing board
Luggage rack
Illuminated shaving mirror
Armchair
Airconditioning
Fridge with two free bottles of mineral water
1 bathroom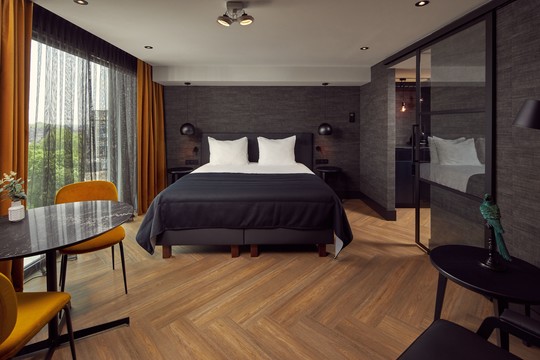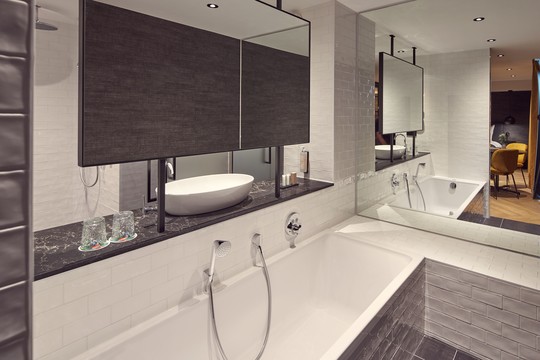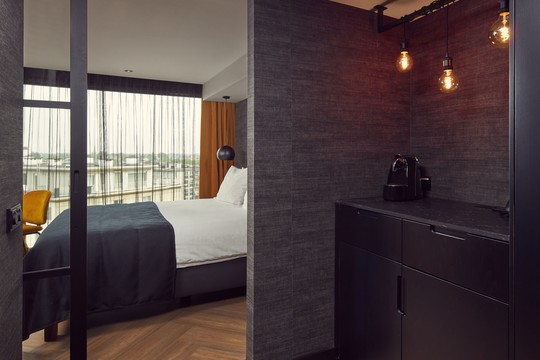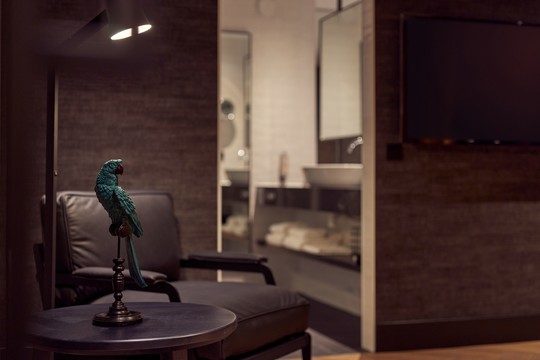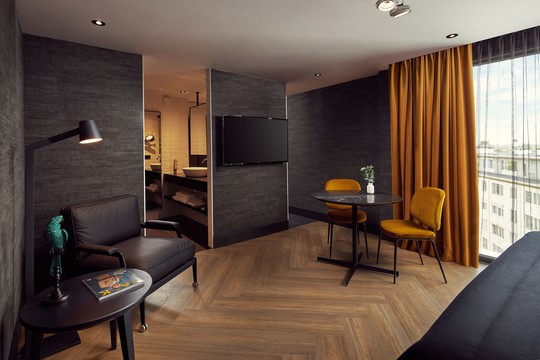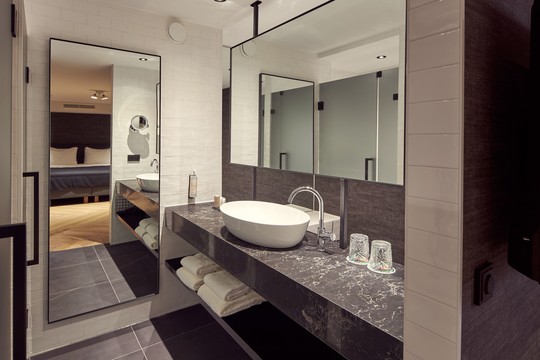 Enjoy an overnight stay in our warm decorated Executive room. The room is nicely furnished and equipped with a double bed of 180 x 210 cm, bathroom with rain shower and a seperate bad, air conditioning, flat screen …
Refrigerator (not filled)
Free WiFi
Open bathroom
Flatscreen television
Telephone
Free parking
King size bed
Hair dryer
Rainshower
Bathtub
Separate shower
Iron and ironing board
Satellite television
Toilet
Safe suitable for laptop
Climate control
Ironing board
Full-length mirror
Nespresso machine
Armchair
Dining/Work table
Free use of the swimming pool for hotel guests
1 bathroom
Make up mirror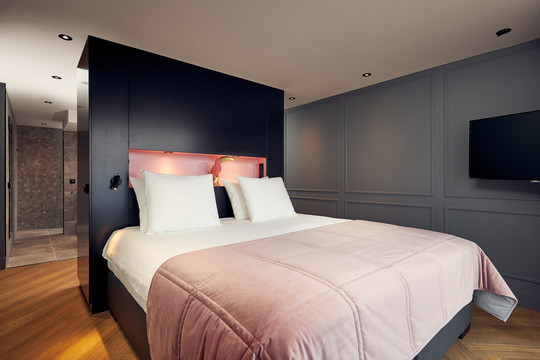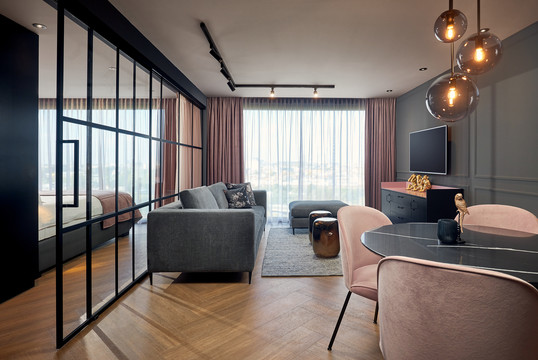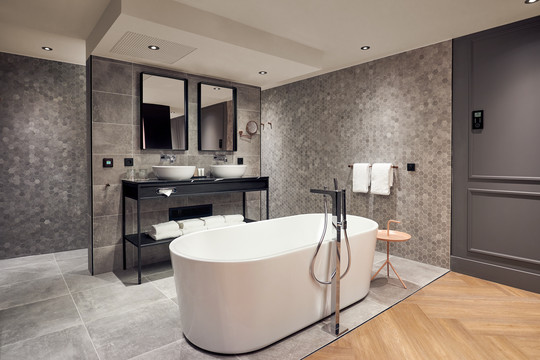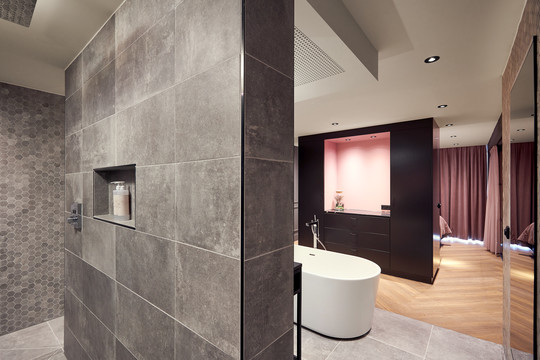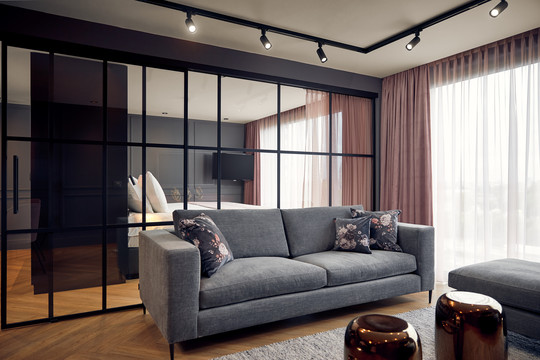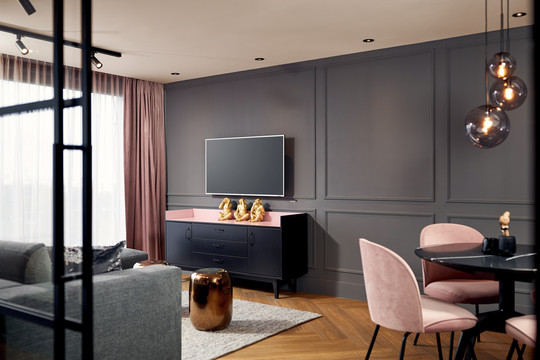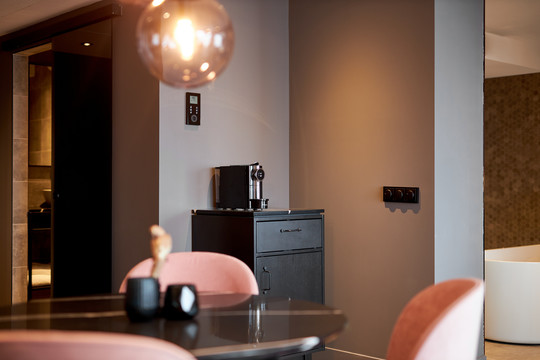 Free WiFi
Telephone
Free parking
King size bed
Toiletries
Hair dryer
Separate shower
No smoking
Small fridge
Separated toilet
Safe suitable for laptop
2 flatscreen televisions
Radio
Illuminated shaving mirror
Nespresso machine
Armchair
Whirlpool
Airconditioning
Sitting area
Dining/Work table
Free use of the swimming pool for hotel guests
237 new rooms
Discover the renovated rooms of Van der Valk Hotel Antwerp. We are very much looking forward to welcoming you in one of our new rooms, divided over the room types Comfort, Deluxe, Deluxe Twin, Executive and Suite.
Important news
From Nov. 6 through Nov. 17, our pool will undergo a small metamorphosis.
But do not worry, because after the renovations you will be able to fully enjoy again!